Some hotels have custom mattresses, but most don't advertise what type of bed or mattress they are using or allow customers to buy them.
There are however lots of great alternatives available to buy online which will give you the same level of comfort that you find when you are staying at Holiday Inn, Premier Inn, Crowne Plaza, Radisson etc.
We shortlisted some of the best luxury mattresses which will give you the same comfort of your favourite hotels. CLICK HERE to see them.
Mattress Brands & Models Used in Hilton Hotels
Below we list out the latest bed and mattresses used by Hilton hotels.
Doubletree by Hilton Sweet Dreams
Just like the Hampton Bed, the Doubletree has its own custom built types of mattress. From the reviews out there, the mattress appears to be very similar to the Hampton mattress.
They boast of innerspring support, and a foundation that reduces friction. Oh, and the quilted top. Doubletree by Hilton Sweet Dreams by Doubletree mattress can be purchased at their dedicated online store.
Mattress Used in Tru by Hilton
We all know the Hilton name. It's been synonymous with taking care of guests for years and now, they're bringing that same attention to detail into their own guest rooms by using Sealy Posturepedic® beds in their new exclusive Tru Collection hotels across America.
Manufacturer of Hilton Serenity Bed
Sleep in luxury at home with the Serta Suite Dreams Hilton, also called the "Hilton Serenity bed." This mattress is one of many mattresses that can be found within hotels such as Sheraton and Courtyard.
Made by a leading manufacturer for hotel beds, these designer sleep systems are available to those who love it enough to buy it themselves.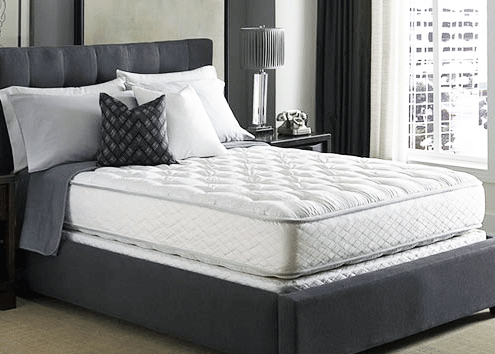 Hampton Bed by Hilton
The Hampton by Hilton Hampton Bed is a custom bed that Hilton uses in its identically named hotel chain. It features deep innerspring support and a plush surface. A simple yet effective design among many types of mattress, many guests can't get enough of it.
It has an elegant simplicity to it. This mattress is available only at a one custom website.
Premier Inn Mattresses & Beds Used
Premier inn use some of the best beds in their hotels. See below of our review of them.
Comfort Pillow Top Mattress
Premier Inn, a British hotel chain with more than 900 hotels in the United Kingdom and Ireland employs a medium-firm pillow top mattress for every guest called the 'comfort pillow top mattress.'
The 1000 individual pocket springs provide an extremely comfortable experience as do the hypoallergenic coverings that keep allergens away from your skin while you sleep at night.
Depth Of The Premier Inn Mattress
They hand tuft the mattresses with high-quality cotton and the mattress side panels are 9″ deep. When you sleep on these undulations, your body will be cradled in comfort from head to toe.
Premier Inn™ Hypnos

®

Hotel Rest Deluxe
Premier Inn used to use a mattress called the 'Hypnos® Rest Deluxe' In their hotels. They were available to the public at one stage but unfortunately they stopped this. This is where the British Bed Company stepped in and created an alternative.
The Hotel Rest Deluxe is was also known as the 'Evesham' and is offered for sale to the general public now but doesn't have any official name, and is virtually identical to similar types of mattress used in hotels like Premier Inn.
It features natural cotton and 1024 pocket springs. It has excellent body molding abilities. This is a bed to instantly fall asleep on. Unfortunately you cant buy this model online, we compiled some of the best alternatives, CLICK HERE to see them.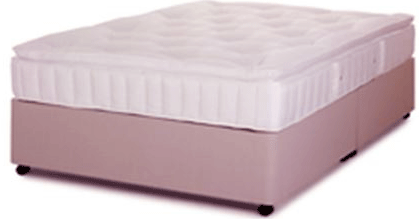 Holiday Inn Mattresses & Beds Used
The famous British hotel chain use really comfortable quality mattresses & beds. Read on to find out which ones…
Hypnos Beds & Mattresses
The much-sought for question has finally been answered, and the answer is so shocking that it may take a while to sink in. The mattresses you find at Holiday Inn are supplied by British company Hypnos Beds.
This is not just any mattress supplier: this firm actually manufactures most of its own products right here on U.K soil!
Holiday Inn™ Custom Serta
If you've slept at a Holiday Inn in the UK, then you've slept on the Holiday Inn Custom Serta Mattress. In the UK Serta Operate as 'SilentNight.'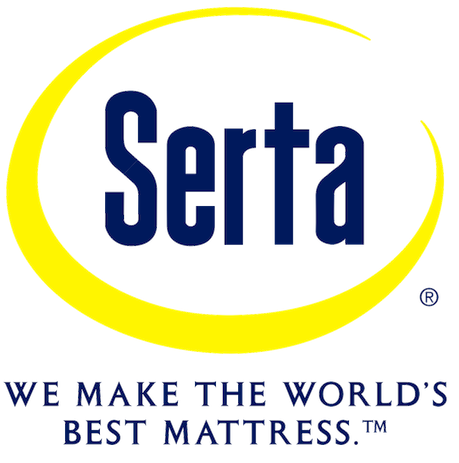 Radisson Blu Edwardian E.C.O. Luxury Latex
Latex and memory foam are similar among types of mattress, but most will agree that latex mattresses are better than memory foam.
The Radisson Blu Edwardian ECO Luxury Latex Mattress conforms to the contours of the body in order to relieve pressure and offer a better sleep experience. This may be the best on this list.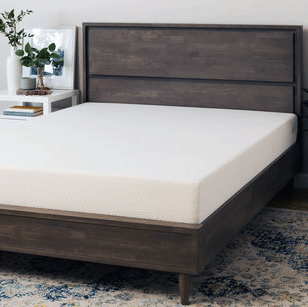 Unfortunately it's not possible to buy this mattress from a shop or online. We recommend a reputable company such as Silentnight.
QHotels Signature Bed
QHotels is often voted up as the very best hotel chain in the UK. Unfortunately, their bed remains something of a mystery. They call it the QHotels Signature Bed.
We're currently living in an age where the types of mattress that hotels use are most often firm, so it's interesting to note that QHotels uses a bed that many say is "too soft." The manufacturer and the specifications for the QHotels Signature Bed at Q-Hotels remain a mystery.
Beds & Mattresses Used In Sofitel Hotels
Sofitel MyBed Luxe
The Sofitel MyBed Luxe Mattress & Base is a one-of-a-kind design that combines premium materials for extraordinary comfort.
One of the most luxurious mattresses and bases on the market, this mattress features an ergonomically engineered sleep surface with individually wrapped coils to provide body contouring support in every position.
The layers are also designed so your weight is distributed evenly across both sides of your bed making it ideal for couples as well!
Sofitel SoBed
Another very popular chain of hotels with its own mattress, the Sofitel SoBed is another stellar bed. This mattress features a layer of feathers that cradle the sleeper softly.
Some people don't like feathers because of allergies, and also because the feather centers tend to poke the sleeper occasionally.
Some consider these to be comfortable yet annoying among the many types of mattress. It can be purchased at the dedicated Sofitel SoBed store.
Hotel du Vin Vispring Signatory
This is very high quality amongst the many types of mattress out there. The Hotel du Vin Vispring Signatory Mattress is made with cashmere, horsetail, and Shetland Island Wool. It offers some of the most comforting sleep out there, and has a high price to match what it offers.
Malmaison Sealy Posturepedic
The Posturepedic is one of the most well-known and respected types of mattress available today. These beds will keep any back nice and straight with firm support, but they never sacrifice on comfort.
Malmaison Sealy Posturepedic can be purchased online.
Crowne Plaza Serta Perfect Sleeper
This mattress is the cream of the crop. Scientists designed the Crown Plaza Serta Perfect Sleeper mattress to help with some common sleeping problems that most people have: tossing, turning, being too hot, being too cold, disturbing people next to them, and rolling off the mattress.
It's comfortable, but there are better types of mattress on this list. It can be purchased at Serta's website: www.serta.com/buy-mattress/perfect-sleeper. For the latest prices on this amazing mattress click below:
Mattresses & Beds Used In Radisson Hotels
Below we review the mattresses and beds used in the high end hotel chain Radisson:
Radisson Sleep Number
This bed has become a very popular craze. The Radisson Sleep Number bed allows sleepers to adjust the softness or firmness for their side of the bed. It's a revolutionary concept that many people adore.
It's really great, and it shines during those times when you want more softness. Just adjust! You can buy the Sleep Number bed at their official website.
Radisson Sealy Posturepedic
The Radisson Sealy Posturepedic is the same bed that Malmaison uses. It's a good bed at a good price, with excellent lumbar support. You can't go wrong with these types of mattress.
Conclusion
This concludes the analysis of beds from the top-rated hotel chains in the United Kingdom. As can plainly be seen, most of the mattresses are specifically made for the individual hotels.
It's obvious that they do this in order to force you to buy their branded mattresses at cost in order to get the same great sleep at home.
Only a select few hotels actually offer mattresses from other companies that have nothing to do with the hotel. The best mattress on this list is probably the ECO Luxury Latex Mattress. The subtle yet conforming nature of this mattress helps it to be one of the most comfortable ever.