Luxury mattresses have grown in popularity and have become more and more attainable in the lives of everyday people. No longer is it exclusively for the Royal Family.
English mattress brands have made affordable beds to appeal to the masses and people are buying into it. Marketing research has found the luxury end of the market is growing.
Nowadays, people want nicer beds for any number of reasons and some companies are expanding their own lines of mattresses to accommodate them.
The competition between brands has resulted in reasonable prices for some of these high-end mattresses. If you consider that many are made to last ten or more years, a mattress is a real investment.
Because the market is expanding, some non-luxury mattress brands are creating luxury collections for the first time. This provides the customer with more options thus compelling brands to price more competitively.
Of course there are some brands that offer mattresses with extremely high prices, and they know it. Vispring mattress brand claims their "crown jewel" is worth £23,000 because of the time it takes to handcraft it.
Later on we will look at how this mattress differs in its production and why it's supposedly worth the pounds.
The value of a good bed has grown over the years as our understanding of the human body has expanded. The link between energy levels and mattress quality has been indicated for years.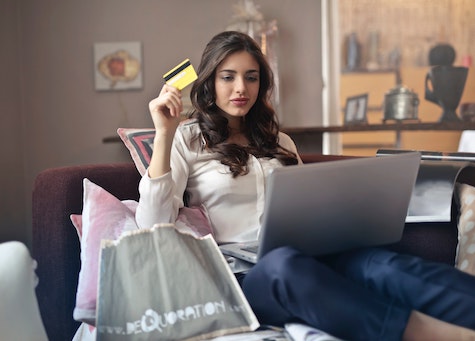 However, beds are no longer just for sleep; they can relieve stress, aches and pains. One might say that investing in a mattress is like investing in your health.
This could be a reason why the popularity of luxury mattresses has taken off. The power of a good bed is being explored and mattress brands are keeping up with the trend by providing the best quality and value in luxury mattresses.
So, what exactly makes a mattress 'luxury'? Below you will find some common characteristics of luxury mattress.
Price ranges
Luxury mattresses, as you'd expect, cost more than your typical mattress. Not everybody has the extra cash to buy one, and that's what makes them special. Luxury brands price their mattresses higher for many reasons.
Factors that determine a mattress price:
• Brand
• Size of mattress
• Amount of springs
• Construction process
• Materials used
Comfort and support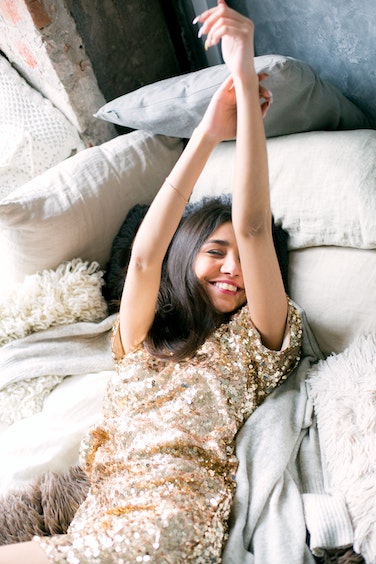 Luxury beds have a special kind of spring support system. Though it is not required, almost all "luxury" beds do have pocketed springs.
This differs from an open coil spring system in that there are more springs, and that each spring is individually wrapped in fibres or material. It takes more time and more resources to make these pocketed springs therefore these mattresses are more expensive.
In addition, pocketed springs provide even support throughout the bed. Common problems in open coil mattresses such as "roll together" (where two people wind up sleeping in a valley in the middle of the mattress) are avoided in these beds because of the amount of springs and support.
Beyond pocketed spring systems, each brand has additional unique ways of providing comfort and support that you will read about below.
Fibres and textiles
Most mattresses are made from the highest quality fibres and textures. Many of these are also all natural. Some fibres commonly found in luxury mattress include wool, horsehair, cotton, and cashmere.
Some specialty mattresses have even more exotic things that can supposedly make a mattress a self-cooling, body temperature regulating, magical machine. Frequently the most high-end mattresses have the most complex fillings and toppings.
Satisfaction
Based on the growing popularity of luxury mattresses it can be assumed that people think they are worth the extra money.
Individual brands have different rates of satisfaction, but overall, we can see that mattresses satisfy. It is important to find the mattress that fits you and your preferences.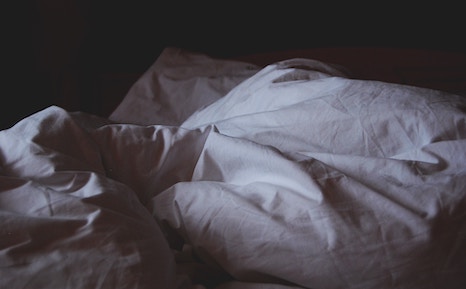 To get satisfaction from your mattress you must put in the time and do research (like reading this article) to figure out which is best for you.
Hypnos
Hypnos declares their products as "the most comfortable beds in the world." With a tagline like that, you can expect these beds to be top quality – as well as top price.
Hypnos has been around over 100 years and its claim to fame is that the Royal Family actually sleeps in their beds.
They are the only bed maker to actively supply the Royal family, Royal Household and the Royal residences including Buckingham Palace, Windsor Castle, and Kensington Palace.
This family-run luxury bed making company makes all mattresses by hand. These handcrafted, deep pocket spring beds are made using the highest quality materials and using methods passed down from generation to generation.
Range of prices
For a super king size, middle-of-the-road Hypnos mattress, the prices vary between £600 and £1,400. As you go down in mattress size you will find cheaper prices.
The lowest price you will likely find from this brand is around £350 for a single bed. For the most luxurious, top of the line mattress, expect to pay upwards of £3,500. For this mattress you will get the most luxurious fibres and highest spring count.
Support and general feel
Customizable beds are one of Hypnos specialties. Firmness, size, and upholstery are just a few of the customizable features you can choose from based on your unique preferences.
Divan bases can be made to be deep or shallow, depending on how firm you like it. Softer beds can be made with a lush pillow top for delicate support.
Firmer mattresses can be made for extra body support, and if desired, a pillow top can be added to provide a light layer between you and your firm tension mattress.
The top of the line bed comes from the Royal Comfort Collection. This mattress is designed with a ying and yang of softness and support. The divan base provides support, while the soft topper mattress provides luxurious comfort.
Fibres and textiles
The Hypnos mattress topper is made of lightweight fabric designed to keep you cool and dry throughout the night. Many versions of luxurious textiles are available to add that extra level of comfort.
A variety of colours and textures are available to test at any Hypnos retailer. All fabrics are breathable and provide a cool and dry night's sleep.
Overall summary
Hypnos offers a 10 year guarantee on all beds. If you count the fact that actual royalty are loyal to this brand, you could safely assume these mattresses are more than satisfactory. The public has rated Hypnos 5/5 on comfort on the reviewers website Which.com.
Vispring
One look at Vispring's website and you will get the feeling of simple, clean, luxury. Vispring has been making handcrafted luxury beds since 1901.
The name comes from the Roman numeral VI, which is the number of coils in each spring. They are one of the few mattress manufacturers that make their own springs.
The company promises its customers six things: profound comfort, exceptional handmade quality, great natural materials, brand sincerity, guaranteed satisfaction, and "to change your life."
This last promise is a bold one, but seeing as this brand sells its product as a lifestyle, that could be a legitimate claim.
Different costs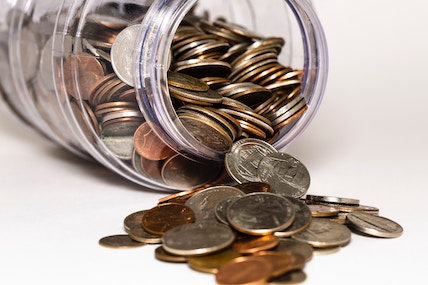 The prices range wildly between Vispring beds. On the low end, the Elite mattress will cost around £3,000 for a double size. The average cost of a Vispring king size mattress is around £5,500. The "crown jewel," the Masterpiece Supurb, costs around £15,000 for a king size.
Comfort and support
The divan base is made up of two layers of hand placed, pocketed springs, placed in a honeycomb formation. The two layers of springs are designed to support your body and provide a longer mattress life.
Having two layers of pocket springs provides exceptional support that evenly distributes your body weight over the bed. The dense spring system also reduces "roll-together" and "roll-off."
Every inch of the Vispring is valuable sleeping space, up to the very edge. The springs are pocketed in colico, an especially durable fabric so you know this mattress will last a long time.
Fabrics and materials
Fibres layered between the pocketed springs are made up of wool, cotton, and in the higher-end mattresses, cashmere, and horsehair. These fibres act as cooling agents to keep your body temperature down as you sleep through the night.
They also work to keep moisture off of your body and out of the mattress.
Vispring offers several different upholstery options for their mattresses. British fleece wool, hand teased, long stranded horsetail, cashmere, alpaca, bamboo, and cotton are fibres that can be atop your Vispring mattress.
Woolen tufts are secured by hand to ensure they keep the filling and upholstery secure.
Satisfaction
One nice thing Vispring does is allow customers a one-time exchange if they are unsatisfied with their purchase. If you buy a firm mattress that feels much too firm night after night, you can exchange it for a softer bed for free.
Reviewers of this mattress said that their Vispring mattress held up nicely and gives proper support to shoulders and hips. Not feeling when the other person turns over at night is also a benefit to this bed.
Silentnight
This company is the UK's largest manufacturer of beds. It's motto, "The secret to a great night's sleep" my have you wondering, what is the secret?
Basically, the spring systems exclusive to Silentnight are made specifically to give your body complete support. The luxurious Mirapocket spring system is an advanced version of the Miracoil spring system, and the Miracoil can be found in all of Silentnight's non-luxury beds.
The difference is that the Mirapocket encases each individual spring into a pocket of fabric. There are also more springs in the Mirapocket spring system.
This creates a stronger spring system and is a great base for fillings and comfort layers. The Diamond collection is the most high-end for Silentnight mattresses, however they make other beds in a more affordable price range a well.
Price ranges
For a Silentnight mattress from the luxury Diamond collection, expect to pay around £400 for a double bed and £650 for a king size. The price will vary based on the spring count so if you want a higher spring count (for added support) expect to pay a bit more for that.
Comfort and support
The unique thing about the Silentnight mattresses is that they break down the mattress into three zones. Zone 1 is the top of the mattress, where your head and shoulders lay.
The area on the mattress, for your upper body, is made to feel light and soft, giving gentle support to more delicate parts of your body. Zone 2 is the middle of the mattress, where your lower back and hips lay.
This part of your body is the heaviest and therefore puts more pressure on the mattress here. To make sure the mattress doesn't sink and give uneven support, the mattress is made firmer in this area.
All of this allows for adequate spinal alignment. Zone 3 is the bottom of the mattress and gives your legs and feet a soft and light level of support.
Fibres and textiles
Inside the Mirapocket mattresses you will find fabrics to maximize airflow to keep you dry, and luxurious textiles to keep you warm but not stifling. These fabrics include silk, cashmere, lambswool, and latex.
Satisfaction
Of our five brands, this brand offers one of the cheapest luxury mattresses. Reviews of Diamond mattresses are almost all positive. Reasons for satisfaction: value, quality, and comfort. Many said the mattress was overall quite firm, but still soft.
Marks & Spencer
Who says you can't buy your mattress at the same place you buy your booze? Marks & Spencer is trying to get the attention of mattress buyers by selling top of the line quality mattresses at competitive prices.
There are five beds in their luxury collection and the main difference between them is the spring count. Starting at the lowest spring count (and price) is the Luxury 1000. The numbers go up giving you a range from 2000 to 5000.
Price ranges
On the cheaper end of beds, the 1000 Mattress runs about £2,000 for a double, and £2,700 for a super king size.
The most high-end luxury mattress from Marks and Spencer is the Luxury 5000, which costs about £5,000 for a double size and £6,300 for a super king size. The price difference is due to the number of springs in the two mattresses.
For example, there are 2112 springs in the super king size Luxury 5000, compared to 5547 springs in the super king size.
Comfort and support
The Luxury 5000 mattress has springs that are hand-sewn into their own individual pockets. Pocketed springs are commonly found in the mattresses simply because they give exceptional support to your body.
Each spring in the mattress moves individually so it can shape your body and give support where needed.
While pocket springs are designed for optimal support, toppers are designed with the aspect of comfort in mind. There are two choices when it comes to mattress toppers.
The first is a pillow top layer, which is a soft layer of luxurious cotton, cashmere, and lambswool. The second type of topping is called Coolmax, which again, is a soft layer, but uses fabric designed specifically to regulate body temperature.
Many components of the mattress are hand crafted. The side stitching is all hand-sewn. The layering of the inside filling is done by hand to ensure even distribution. Wool tufts are hand-sewn to keep the filling in place.
Fibres and textiles
Spring pockets are filled with cotton, lambswool, cashmere, horsehair, and camel hair. The inside is coated with anti-allergy and anti-dust mite treatment that is not harmful to humans.
Another interesting treatment that can be applied is the Acti-pro treatment. This gives the mattress anti-bacteria and anti-odour properties.
Satisfaction
To ensure satisfaction, sample tested mattresses are put through a demanding trial. The mattress is machine pounded 80,000 times and the machine simulates 20,000 rolls like that of a human.
The fabric is also tested by rubbing it against a hard surface 15,000 times. This rigorous test is to ensure that the mattresses are holding up, as promised. If you order one online, try to go into the store first to try out which luxury mattress feels best for you.
Burgess Mattress Review
Burgess is a luxury mattress brand from Manchester that has been handcrafting beds since 1927.
While Hypnos has the Royal Family sleeping in their beds, Burgess mattresses can claim their hometown professional footballers are sleeping in theirs.
They began as a small, family-run business supplying beds to various independent, high street customers.
Burgess is unique in that each bed is custom made to order. Because it has remained a small company, Burgess not only offers complete customization, they encourage it.
This brand really believes in individualization of beds in order to fit everyone's needs and preferences. Because these beds are hand crafted from beginning to end, expect to pay a bit more for these mattresses.
Price ranges
Prices will vary depending on custom features you decide to get with your Burgess mattress. For the sake of comparison, let's take the Boadicea mattress that is a high seller, middle-of-the-road priced mattress.
For a double size you can expect to pay around £1,600 and for a super king size it will cost around £2,000.
Comfort and support
Burgess uses pocketed springs in the construction of their mattresses. This means there are at least double the amount of springs in this type of mattress compared to a traditional open coil mattress.
One benefit of this is that the mattress conforms to your body providing even support from head to toe. Another benefit is that it minimizes the tendency for two people to roll together to the centre of the bed.
In addition, the spring support system provides extra support along the edges of the bed so you won't "roll-out" of the bed.
Sewing the mattresses bordering upholstery is the most labour intensive act for the craftsmen because they use long needles and twine to get the strongest hold.
Fibres and textiles
Upholsteries used by Burgess are 100% natural products. Their theory is that human skin is meant to be in contact with fibres that carry away moisture and normalize temperature.
Plastic materials (such as rubber boots or synthetic foam in mattresses) block those processes. Natural fibres, such as wool or cotton, carry out these processes because they once were apart of living things themselves.
Burgess states that using natural fibres is more ecological because it uses animal by-products (hair) and uses supplies provided by nature that keeps a balance.
Upholstery options include a variety of patterns and materials. Plain, floral, or striped patterns are available. Egyptian cotton, 100% cotton, organic cotton, or viscose (made from plants) are the materials to choose from.
Satisfaction
Burgess offers a 10 year guarantee on all mattresses. If there is a problem or defect, Burgess will repair or replace the mattress for free. Most reviewers said that although these mattresses are high in price, they are incomparable in quality.
Before buying a luxury mattress
The top 5 brands discussed above have hundreds of luxury mattresses for you to choose from. Before you make a potentially major purchase, consider all of your options and try out as many as you can.
Ask your friends which beds they have or if they could recommend any. Lay on a firm mattress even if you are certain you don't want to buy one, just to try it out. Experience what memory foam feels like if you never have.
And if applicable, talk to your partner to come up with a decision together. Since you will spend 1/3 of your life in bed, it might as well be a good one.