With so many bed pillow sizes available, choosing the right one can seem like a daunting task. Fortunately, there is a tried and true method to pillow sizing. They are designed to fit different sized beds and pillowcases, as well as accommodate personal preference in regards to feel and look. Read on for everything you need to know to ensure you choose the right size pillow every time.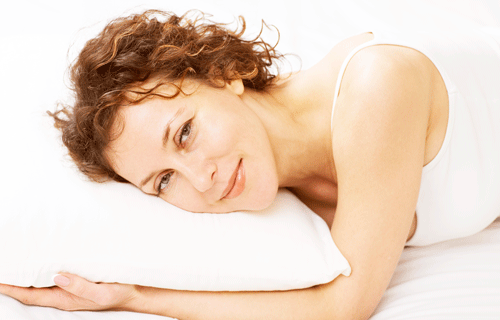 Pillow Sizes Chart
Below is a bed pillow sizes chart detailing the standard pillowcase sizes available on the market today:
Pillow Size Name
Cot bed
36cm by 58cm
14 x 22″
Standard
50cm by 75cm
20″ x 30″
Large Square
65cm x 65cm
26″ by 26″
Superking
50cm by 90cm
19.68″ by 35.43″
Role Of Bed Pillow Dimensions
The primary reason pillows are available in an array of sizes is to match bed sizes. For example, the Super Standard, which may be referred to as a Jumbo or Standard/ Queen, gives retailers an added option between the small and medium size, allowing them to carry a larger selection of pillow styles. Below you will find our Pillow Sizes Chart, which details the most common sizes for each pillow type.
However, it is important to note that sizes can differ greatly so you should be certain to look at the pillow's actual size if you are looking for something specific.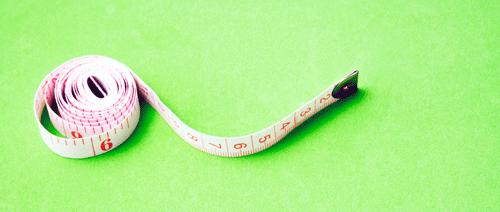 Match Bed Measurements To Pillow Size
Although it is a good rule of thumb to match your pillow and bed size, you don't necessarily have to do this. This means that if you have a king size bed, you can select a king size pillow or any smaller pillow to use on it. (If you have a full or queen size bed, your options may be slightly more limited.)
The truth is there are hundreds, if not thousands, of pillow combinations you can select from. Keep trying combinations until you find the one you like.
To help you, here are a few examples:
If you have a twin bed (38"), 2 super standard (24" or 26") may work.
If you have a queen size bed (60"), 2 super standard (24" or 26") may work, but remember you'll need one set for each side of the bed.
If you have a king size bed (72") or California king size bed (76"), three 24"super standard pillows, two king, two standard, and a single accent pillow should suffice.
Pillowcase Length & Width
Standard and King are the two sizes of bed pillowcases available. A standard will fit three pillow sizes: Queen, Super Standard, and Standard. However, sheet manufacturers tend to take into consideration different pillow manufacturer's variations when sizing their cases. Typically, they err on the larger side, which means it is likely to have too much room rather than too little.
Standard are usually 20-21" in length and 30-32" in width.
King are usually 20-23" in length and 36-41" in width.
Here are a few pro tips you should find useful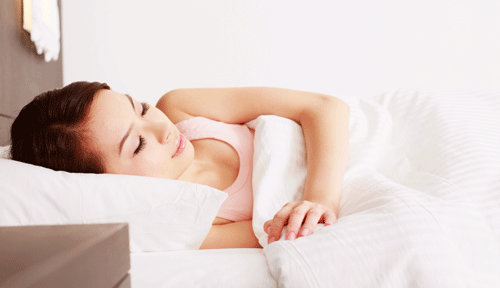 If you prefer added volume and height, tuck the ends of your pillowcase in tightly (like they do in hotels).
When you want a pillow to maintain its height and volume or give life to an older pillow, choose a smaller pillow.
If you want a pillow that can be fluffed and conformed, opt for a larger pillowcase. This is especially true if you have gusseted pillows, which are designed for loft. (Gusseted pillows are discussed below.)
What are Gusseted Pillows?
The gusset is the strip of fabric sewn between the bottom and top of the pillow. This lets the pillow loft more and better conform to the sleeper's shoulder. Some manufacturers include the gusset in their measurements, but this isn't always the case, which can make figuring out the size of a gusseted pillow online a tad confusing.
At the same time, some manufacturers quote the pillow's height as the height of the gusset, while others measure the entire pillow. If pillow dimensions are an especially important factor for you when placing an order online, it is a good idea to ask for additional clarification.
Conformance For Improved Comfort
There are some sleepers, typically anyone who sleeps on their stomach or side, who tend to mold and squish their pillow up throughout the night in order to ensure it keeps its softness and loft, while also conforming around their head. Frequently, a king or queen size pillow has too much volume for this, making a Standard or Super Standard size the better option.
On the other hand, some sleepers look for a pillow to pull over their head, offering them protection from noise and light. These sleepers usually find that a light, conforming pillow works best. (It's also worth noting that softer pillows, such as an all-down or down alternative fill may work well.) They will want to stay away for King and Queen size pillows.
Standard Conventions For Best Fit
King Size:
Although they were designed for the extra width of a king or California king bed, king size pillows are also ideal for sleepers who twist and turn on a twin bed. At the same time, they offer back support for working on a laptop or reading in bed. They can also double as a shorter body pillow.
Queen Size:
A queen pillow gives you plenty of room on each side of your head, making it a good choice for anyone who tosses and turns. It's also a good size when you are trying to create a bedroom that acts as a luxury retreat.
Standard or Super Standard Size:
This size is most recommended for sleep. Unfortunately, with a long pillow, the fill can easily migrate to the ends, making them less "squishable." Some sleepers may prefer a shorter pillow due to the compactness. This size tends to be the most cost effective option as well.
Euro Size:
Euro pillows are widely available and usually function as a decorative accent or reading pillow. Keep in mind that a 26" square euro pillow is often used as a sleeping pillow in certain European countries, such as Holland and Germany. This may be important if you are planning to travel in the near future.
Mixing Pillow Sizes
For an elegant, designer look, opt for different size pillows. Choose a bigger (king, queen, or euro) as your reading pillows and then layer the smaller size you prefer to sleep on in front. This is a good way to incorporate more color and patterns into your bedroom.
Frequently Asked Questions About Pillow Sizes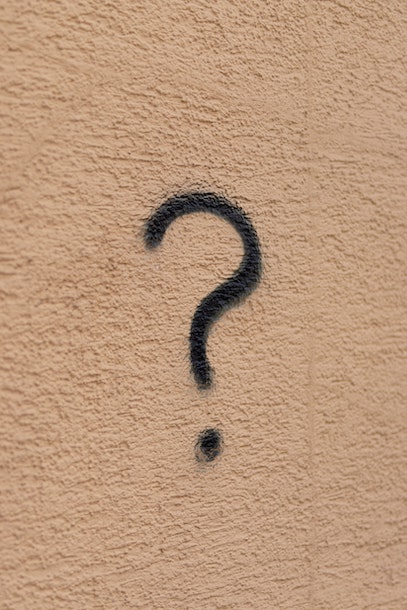 Below we answer some of the most frequently asked queries regarding pillow and pillowcase sizes:
Are Queen & Standard Pillow Sizes The Same?
This is the perfect pillow size for larger people or those who want to create a warmer and cozier sleeping environment. The queen pillows are slightly longer than standard sized, with an average measurement of 20″ x 30″.
Do I need King Size Pillows For My King Size Bed?
A King size bed is perfect for a couple, but you can still sleep alone in one. If you are the only person sleeping on your king sized mattress at night, then technically just use 1 pillow to create that comfortable angle between your head and neck and it doesn't need to be a king size pillow.
How Do I Know Which Pillow I Need?
So many people have different sleeping positions, and that might make you wonder which type of pillow to use. There are a few general guidelines for what kind of person can work best with certain types of pillows. For example, side sleepers need firmer pillows and thicker ones as well because they're more likely to roll over in their sleep or move up the bed during the night than stomach snorers who usually stay on their backs throughout the whole time asleep.
Is It Bad To Sleep On A Pillow Without A Pillowcase?
When it comes to pillows, the most important thing is that you find what works best for your body. You should be able to feel comfortable and supported with a pillow without feeling like there's too much pressure on any one area of your neck or head. Once you have figured out what kind of pillow is best for you its a must to use a pillowcase. This is purely for hygiene reasons when you sweat it will be absorbed by the pillow case along with any other dirt that might be transferred from your head. If you have a pillowcase this can be cleaned off but wihtout the pillow will just get more and more dirty.